So, here's Newport, circa last week: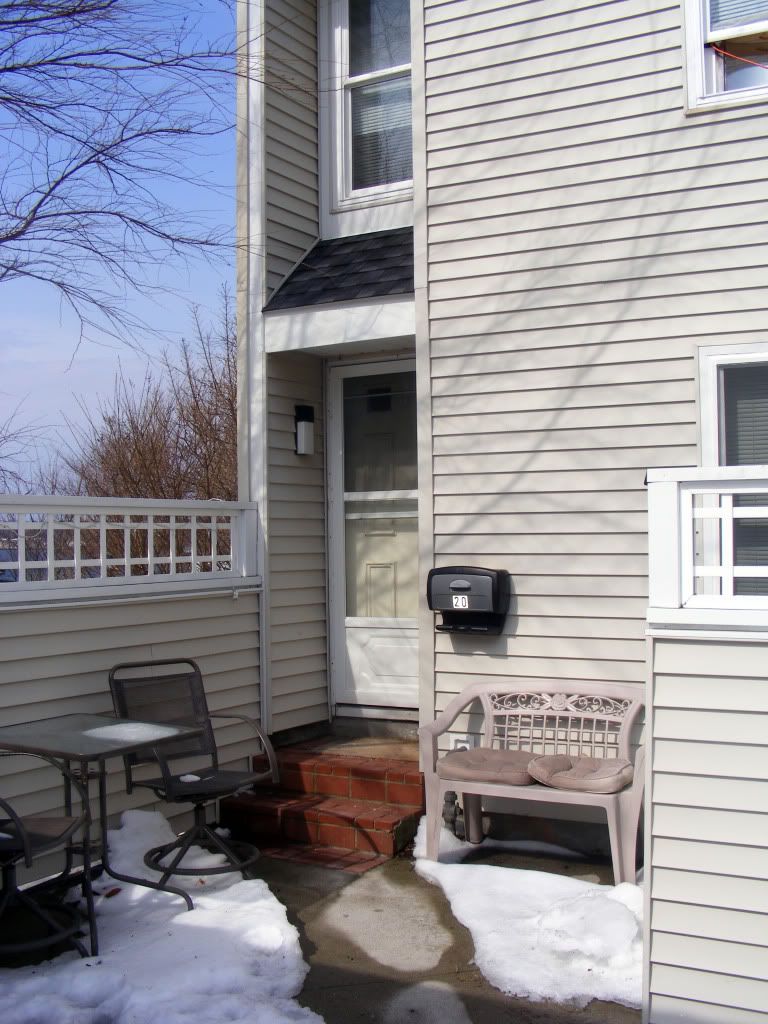 That's the front door to my place. The house is mostly vertical, so there's not a lot of porch space but there are many, many stairs.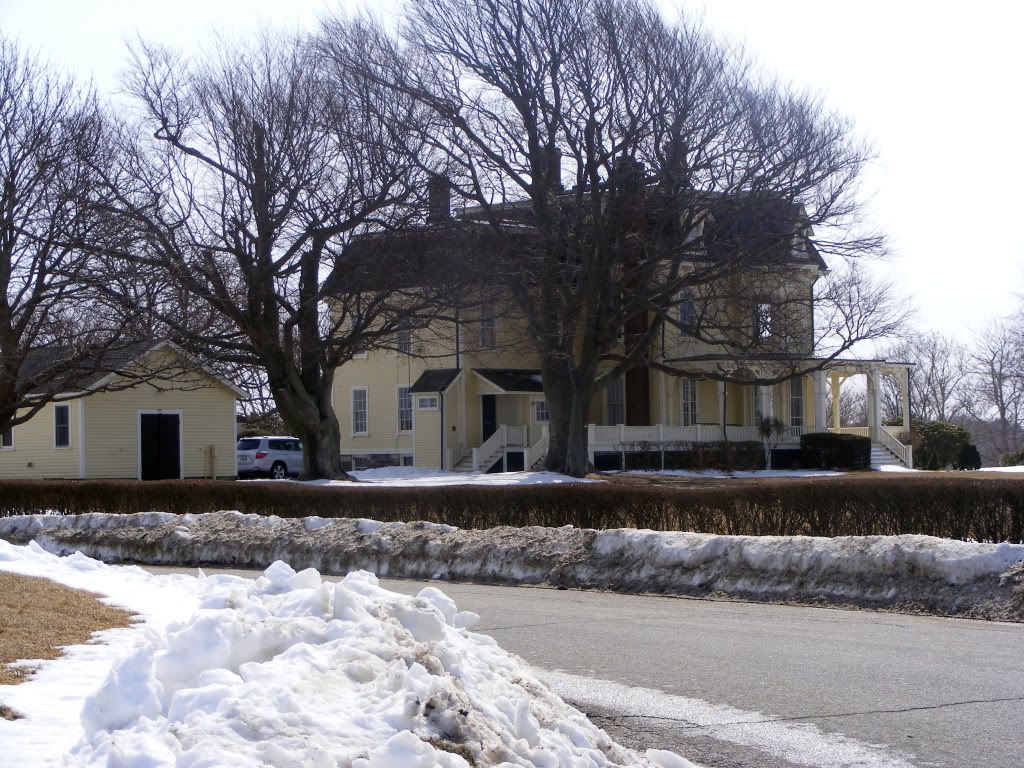 Walking toward downtown (about an hour walk), within five minutes we're at the Eisenhower house, where Ike used to retreat for the summer.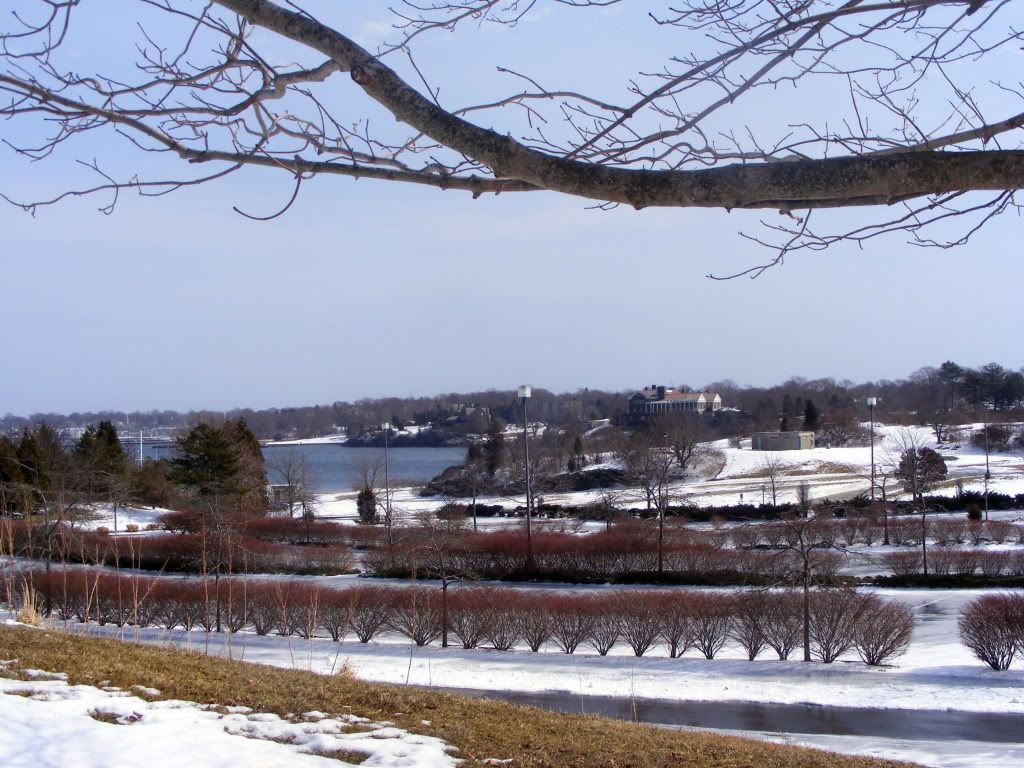 Another five minutes walking and you see the proximity to the water. My folks' balcony overlooks Newport Bay. It's quite incredible.
Houses like this are commonplace around my neighborhood. They're absolutely gorgeous in the summer. Most of them are actually inhabited, unlike the "famous" mansions here (the Breakers, the Elms, etc.) which are largely used as museums now. There's a museum of American Illustration in town and a Rockwell museum, as well. I'd like to see both eventually.

A shitty panorama of one of the nicer views heading toward downtown. After narrow roads and tall walls around houses, the street opens up into this nice walk down the coastline. That long bridge leads to a yacht club of some prominence.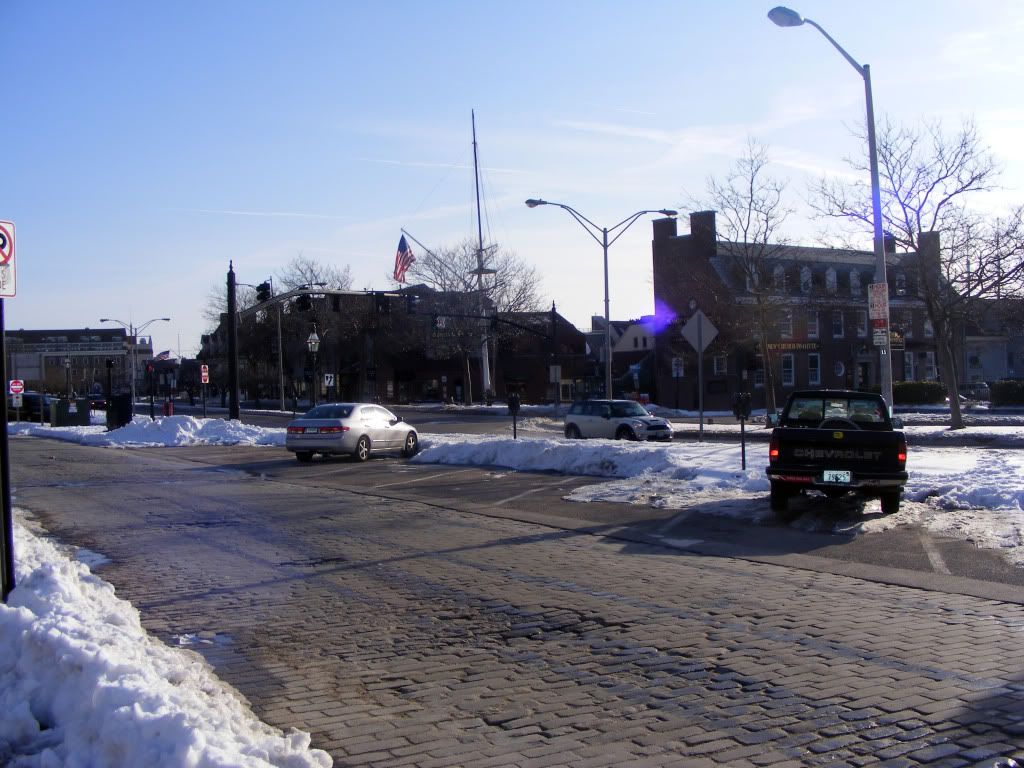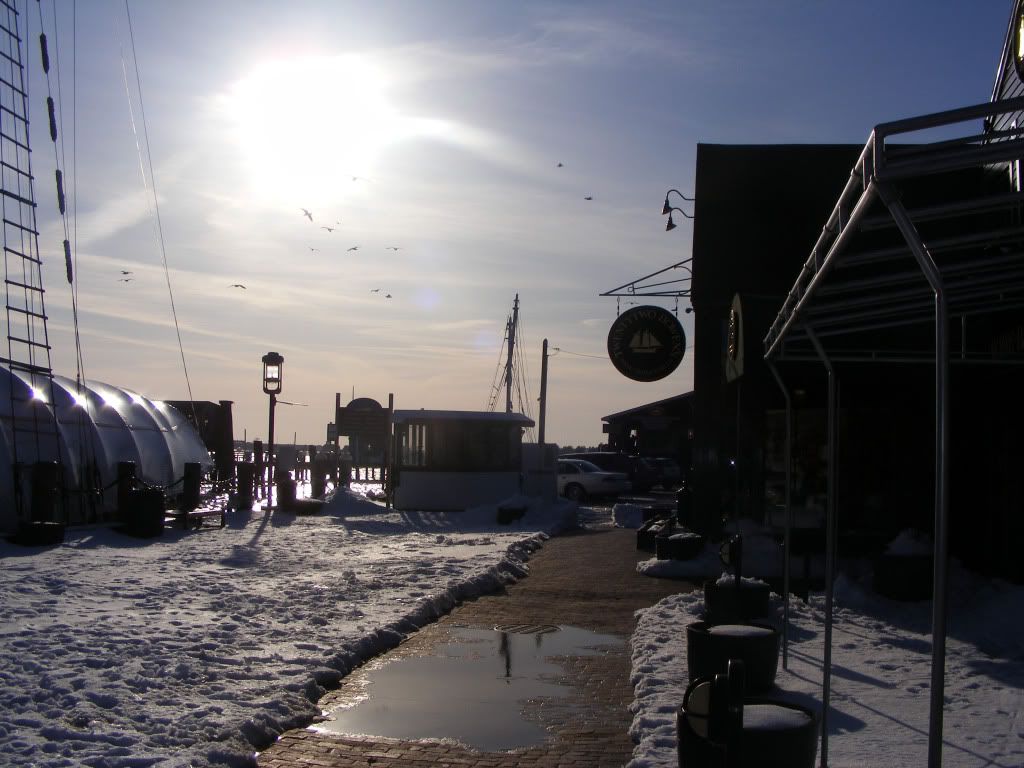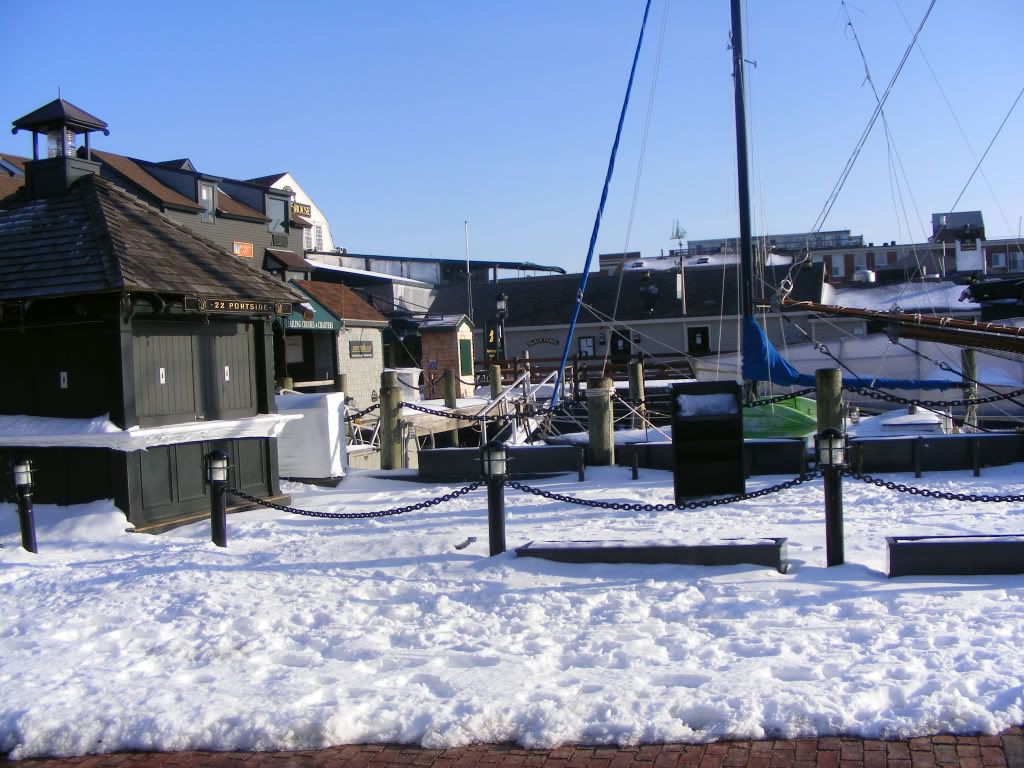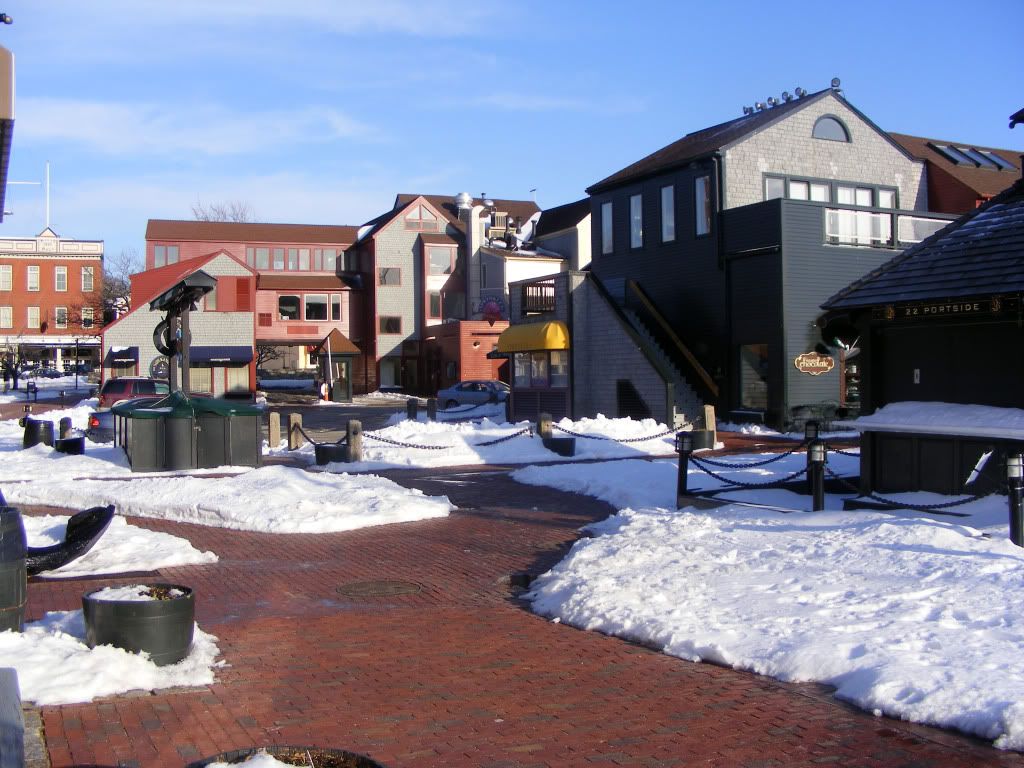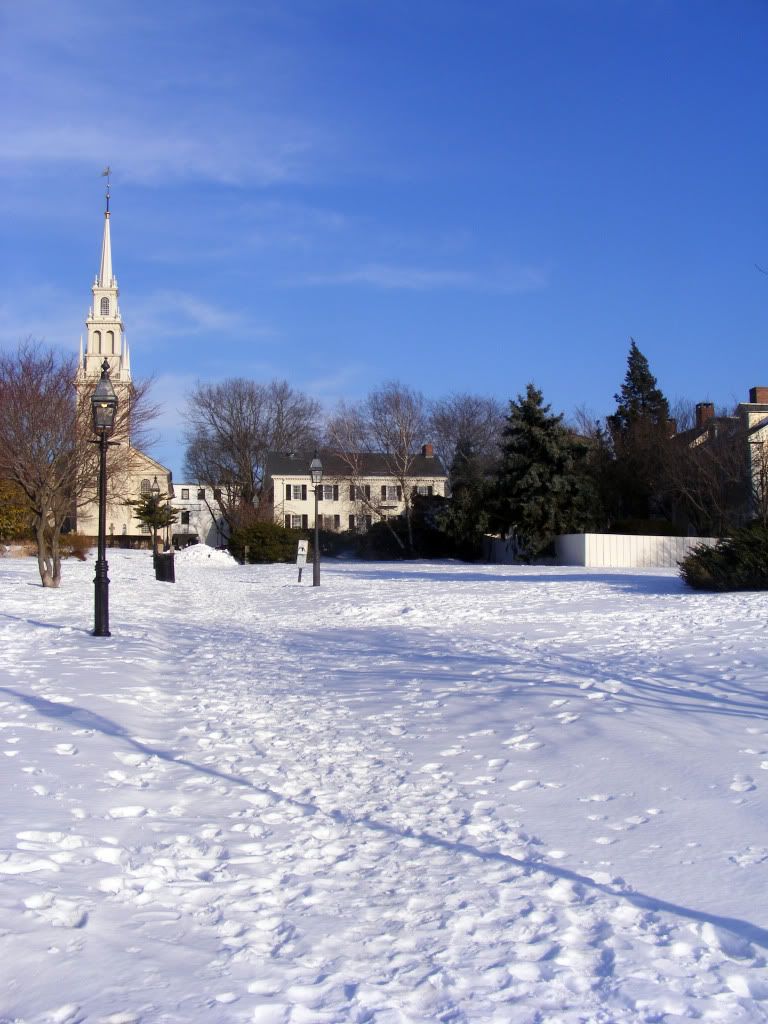 A few shots of downtown itself. The pier at the end of the second picture is where we typically buy fish and crabs, and the little hut in the third picture is a little outdoor bar that is quite popular when the weather is nicer.
That's all for now.